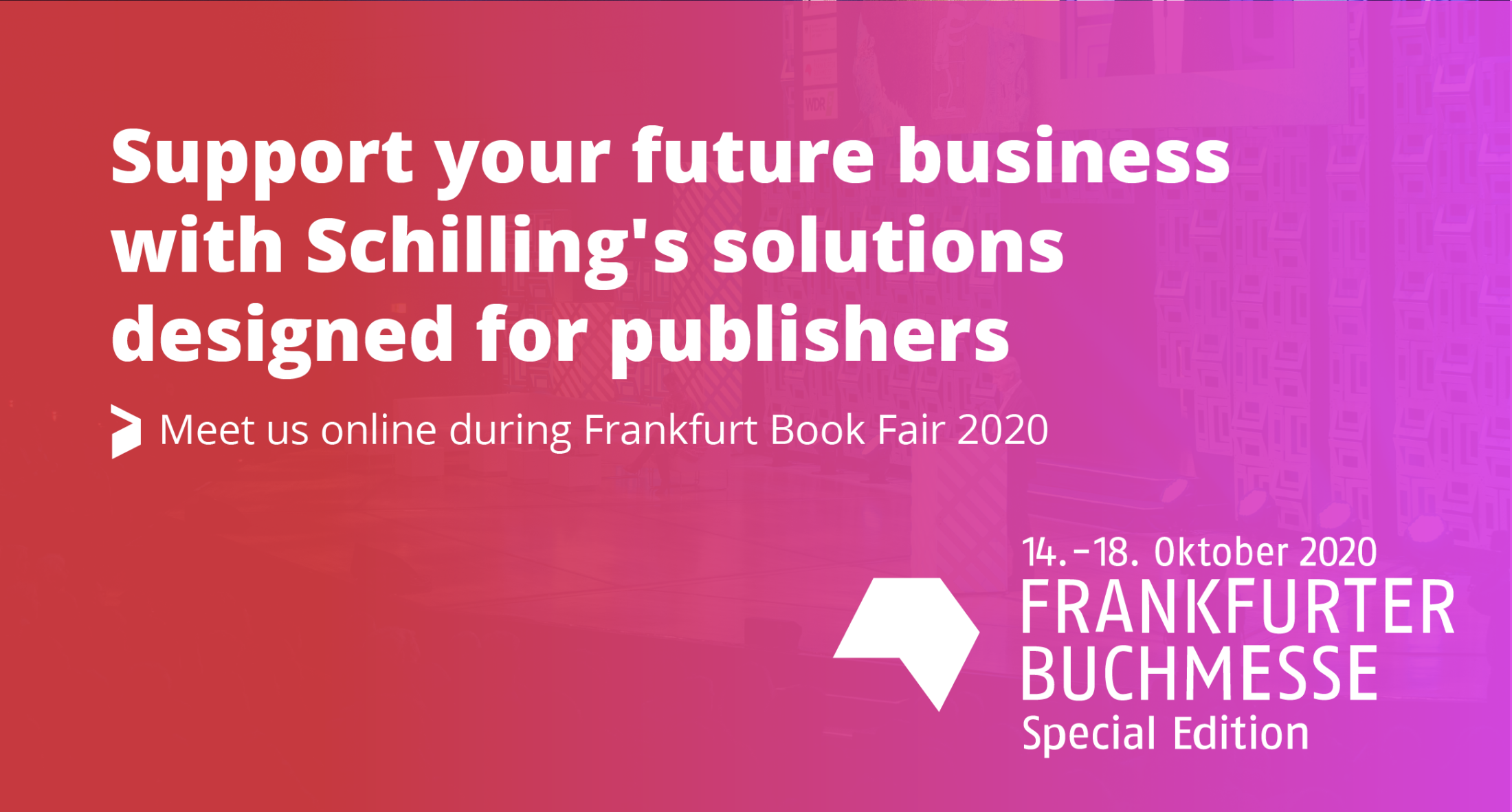 Meet us online during Frankfurt Book Fair 2020
Meet us online during Frankfurt Book Fair 2020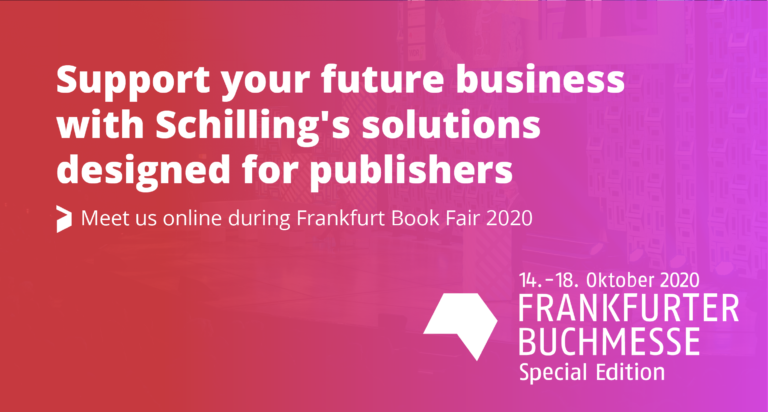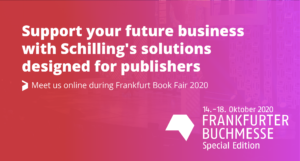 We wish you a great digital Frankfurt Book Fair 2020 #Frankfurterbuchmesse
During Frankfurt Book Fair 2020 you can visit us online and learn how you can enhance and support your future business with Schilling's solutions that are designed for the publishing industry.
We specialise in software solutions for publishers and can help you keep track of your royalty agreements, ensure that royalty payments are always correct and on time, make royalty settlements and sales figures available to your authors online, and much besides.
We are ready online! Contact Jan W. Juhl at jwj@schilling.dk or book an online meeting here.