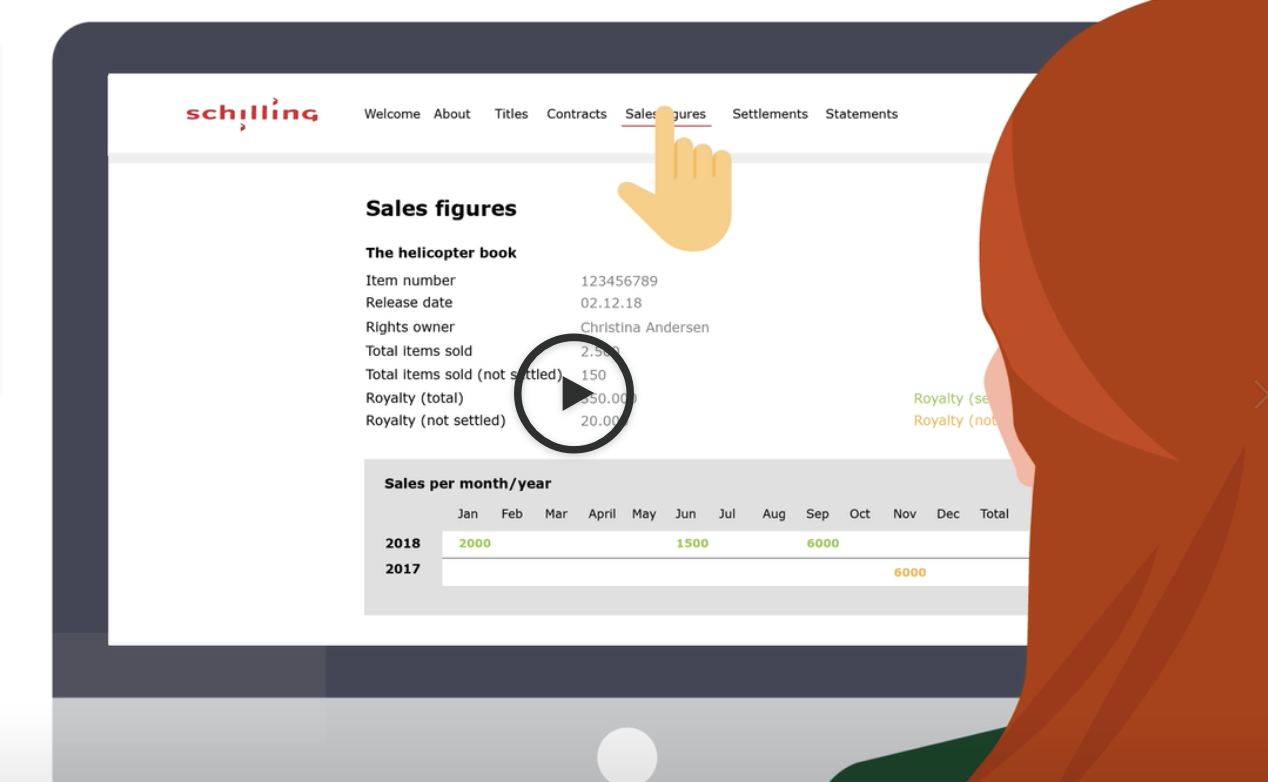 Grow publishing together with your authors and agents
Get ready to grow publishing together with your authors and agents
We hope you have had a great summer and are ready to grow publishing together with your authors and agents. 📚🤓
With Schilling's Author Portal you can support and improve the relations with your authors and agents online. The portal helps you communicate smoothly and gives you easy access to online contract signing, correct and up-to-date royalty payments, updating of personal data, showing sales figures, and much more besides. We help you get close to your authors and agents any time and anywhere. Watch the short animation video and see how easy it is.
Schilling's Author Portal helps you make information available online – whatever information you decide to share and whenever authors and agents want access to it (securely protected, of course). Such transparent and flexible extra services demonstrate your value, enhances communication, and improves author relations, all while taking some of the burden off your customer service department.
You'll save time correcting master data and sharing sales numbers with authors. Plus, you'll have all communication with authors documented easily and accurately.
Read more about our Author Portal here.
Do you wish to be more involved in publishing? Join our Executive Publishing Community on LinkedIn.
The Executive Publishing Community works with the global development of the publishing industry, including the challenges and new trends that we present during our annual Scandinavian Executive Publishing Meeting. The network also focuses on the problems that we discuss in our white paper investigations. As a member of the group you will be part of a network that strengthens the publishing industry to cope with the challenges of the future and creates growth in your company. The group will include articles, videos, and other news about the publishing industry as well as inspiration from other industries and new players. It is also a place where you will get the first news regarding next year's Scandinavian Executive Publishing Meeting.
Join our LinkedIn community here.