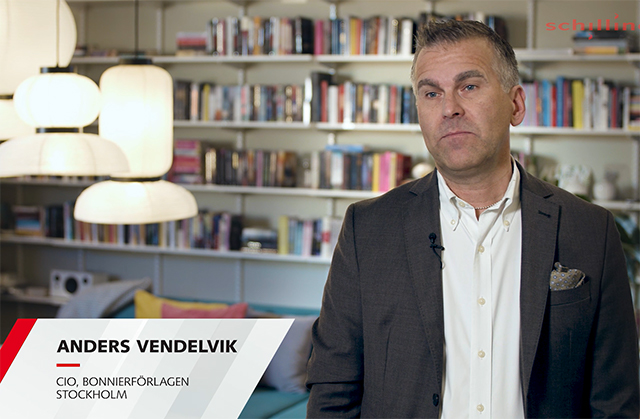 Case story: Bonnierförlagen
Sweden's largest publisher, Bonnierförlagen, is constantly staying ahead of the competition in the publishing industry. Bonnierförlagen is proactive and always seeking new ways to improve their business processes and has, together with Schilling, successfully streamlined their processes for contracts, rights and royalty.
"We constantly work at improving our internal processes. When handling complex processes including author contracts, rights and royalties, we know how important it is to have a well-functioning and fully integrated IT system to support these processes. The return on investment so far, looking at how our processes have been improved, has been highly  satisfactory. We estimate that the project as a whole has given an increase in efficiency  of 30%, and our guess is that the Schilling system accounts for half of the impact", says  Anders Vendelvik, CIO at Bonnierförlagen
Read the rest of the statement in the official press release.