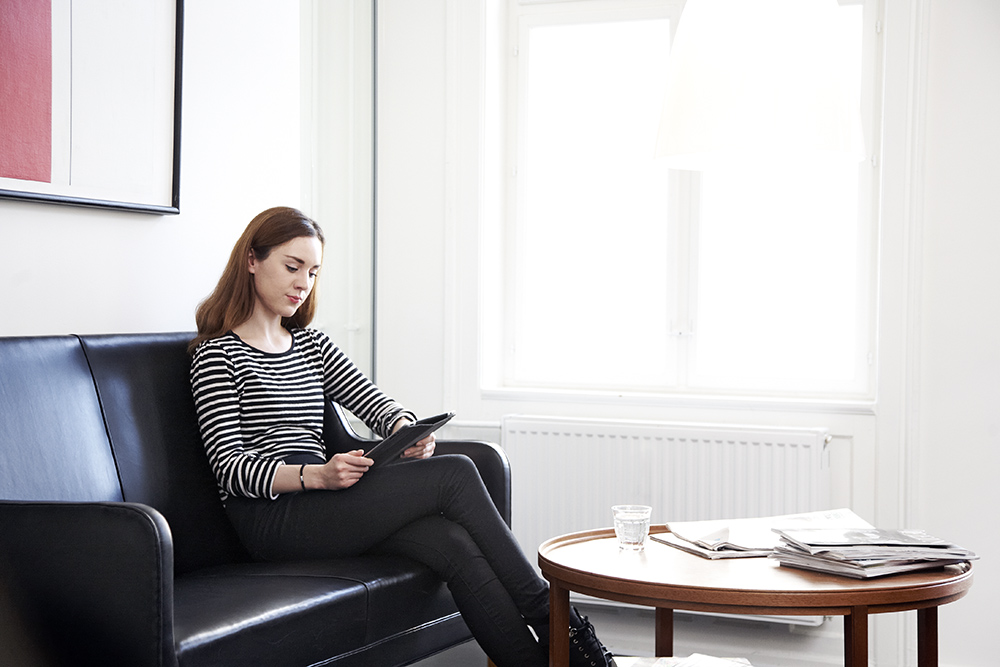 Linux system administrator with an interest in DevOps
Linux system administrator with an interest in DevOps
Are you an experienced, ambitious, and enthusiastic Linux administrator? Would you like to help future-proof the infrastructure and its related software that is used in connection with 80 % of all books in Scandinavia? Do you think it sounds interesting that we have just signed agreements with our first customers in Holland and Belgium and expect further growth in our Danish-founded and Danish-owned company?
The publishing industry abounds with unique opportunities. As DevOps expert in Schilling you must meet our customers' demands for scaling with the highest level of uptime, performance, and security. You will take part in the development and optimisation of the preferred ERP system in the industry, Schilling Publishing.
About the job
You will be a central part of Schilling and our DevOps team that is responsible for our infrastructure, servers, networks, and the daily operation of our customers' and our own systems. You will have ample opportunity to influence the development and put your fingerprint on solutions that ensure optimisation and automation of the solutions. You will be responsible for the daily operation, configuration, and maintenance of our system and servers and for our tools for automation and monitoring. As Linux administrator you must fulfil our customers' requirements for scaling with the highest level of uptime, performance, and security. Youwill work with a large range of interesting technologies and be responsible for the set-up and development of environments and tools that ensure agile development and stable operation processes.
The Schilling package is developed for Linux and uses Oracle as its database. Workstations may be either Linux, Windows, or MacOS, and we use our own developed software, open source, as well as commercial software for the administration of our systems. In addition, you will work with:
Administration and monitoring of our hosting servers and our customers' on-premise servers.
Installation, configuration and test of hardware, operating systems, and virtual machines.
Maintaining security, backup, and redundancy strategies.
Database administration of Oracle.
Maintenance and configuration of network equipment.
You will be part of an exciting work environment with skilled and inspiring colleagues who have a strong focus on quality and detail. Schilling's development department comprises approx. 20 employees who work with everything from frontend and backend development to operation and support, etc. So there is ample opportunity for professional knowledge sharing and to develop your professional skills.
Your competences and personal profile
We are looking for even more skilled colleagues who want to make a difference and who are eager to learn more. You probably have at least three years' experience as Linux administrator or from a similar role with focus on Linux and are interested in moving into the DevOps area.
You have experience with
Installation, configuration, and troubleshooting Linux-based environments.
Monitoring: Tools, set-up, operation, and handling.
Virtualisation.
Networks.
Automation software, Oracle databases, and cisco routers (an advantage but not a requirement).
You will have a fair bit of customer contact in your job, which means that you must be able to see issues from the customers' point of view as well as ours. You are good at planning and documenting, and you communicate well. You speak fluent Danish and have very good English communication skills, both written and spoken.
We offer
Good working conditions, pension scheme, health insurance, and a large degree of flexibility in an exciting and varied working environment.
An excellent canteen with a smell of fresh bread in the morning, a delicious and varied lunch every day, plus fresh fruit all day long.
A financially sound company with loyal colleagues and customers.
Inspiring and competent colleagues who come in all shapes and sizes – newly qualified as well as with many years' experience.
A large degree of independence and responsibility supported by teams across the organisation.
We give you responsibility from day one and provide the necessary training to ensure that you will be well equipped for the job.
Would you like to make a difference?
The recruitment process is handled by iHeadHunt. If you would like to know more about the job, please contact Malthe Andersen at telephone: +45 60 88 21 26. Please submit your CV as soon as possible to job@iheadhunt.dk, marked "Linux systems administrator". Application is not required.
Who is Schilling?
Schilling is the leading supplier in Scandinavia of highly specialised software and know-how to the publishing industry. Keeping in pace with globalisation, we export more than 90% of our new sales.
Schilling A/S was established in 1971 and has a staff of approx. 40. Our vision is clear: We grow publishing – we make the publishing industry grow and, together with our customers, we enhance their business with innovative, turnkey solutions.