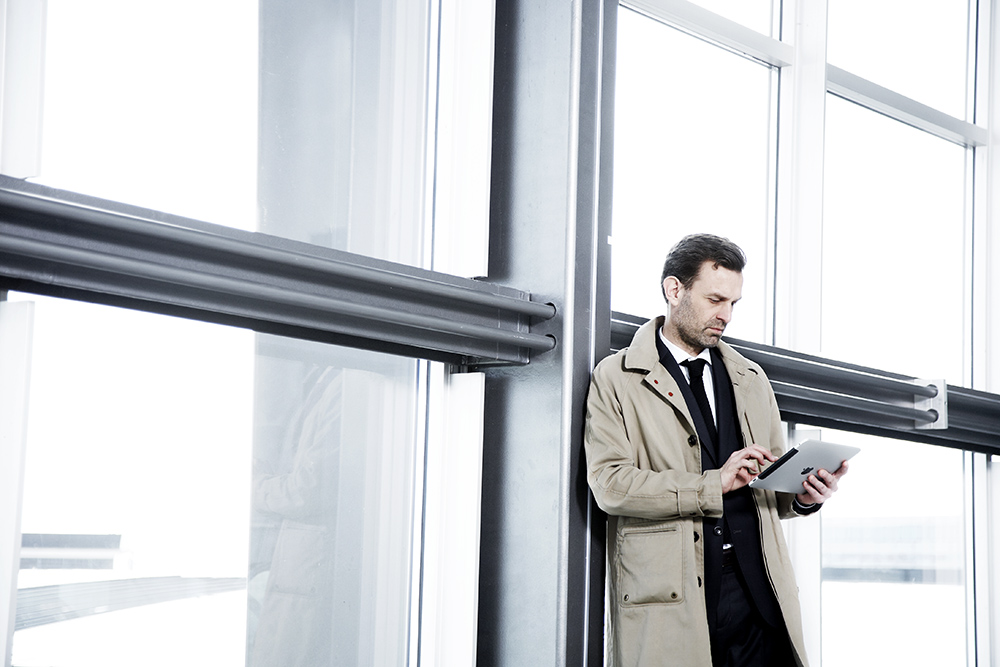 C++ software developer/scrum master
C++ software developer/scrum master
Are you a C++ developer who would like to develop code that ensures settlement of 80-85% of all royalties in the publishing industry in Scandinavia? Would you like to develop solutions that support our customers' digital transformation? Do you want to help us gain a solid foothold with our solutions in Europe? And would you like the opportunity to be scrum master in one of our scrum teams?
The publishing industry abounds with unique opportunities. The digital development is still growing rapidly. Schilling is deeply involved in these exciting initiatives and transformations and we therefore need more ambitious and skilled software developers. As developer in Schilling you will take part in the further development of the preferred ERP system in the industry, Schilling Publishing.
About the job:
You will be part of our Development Team that develops our solutions for the optimisation and streamlining of publishers' business processes. Development of Schilling Publishing is primarily done in C++ on Linux. A thin cross-platform Qt client runs on top, a web-based platform based on React at the bottom. We use Git for our version control and Jira for the planning of the agile development process.
You will be part of an exciting work environment with ambitious and inspiring colleagues who have a strong focus on quality and detail and a high level of professional skills. Schilling employs approx. 20 developers, software architects, and web developers, so there is ample opportunity for professional knowledge sharing and to develop your professional skills.
Your competences and personal profile:
You are an engineer, computer scientist, information technologist, or similar. You may be newly qualified and have had a relevant student job, or have several years' experience.
You are skilled in application development, preferably experienced with software architecture, and you like to work with complex tasks in a large code database. You are a software developer with some experience as scrum master. It is an advantage if you are a certified scrum master; if not, we will help you obtain certification.
Professional requirements:
Experience in C++ 11/14/17 on Linux/Unix or would like to learn it.
Enthusiastic about developing products that are part of a large standard system for a complex industry.
Experience with automatic test and version control. You know what it takes to write readable and maintenance-friendly code.
Knowledge of relational databases, shell scripts, XML, og build/release processes.
Good English communication skills, both written and spoken.
We offer:
To make it possible for you to make a difference. We will provide the necessary training and good professional development opportunities. You will work in an exciting environment where innovation and development originate from our premises in Ishøj.
Good working conditions, pension scheme, health insurance, and a large degree of flexibility in an exciting and varied working environment.
An excellent canteen with a smell of fresh bread in the morning, a delicious and varied lunch every day, plus fresh fruit all day long.
A financially sound company with loyal colleagues and customers.
Inspiring and competent colleagues who come in all shapes and sizes – newly qualified as well as with many years' experience.
A large degree of independence and responsibility supported by teams across the organisation.
A flat management structure where the management team insists on a close dialogue with the individual employee.
Only the imagination is the limit when it comes to your opportunities for development if you have the ambition and the skills.
An informal working environment and a company culture with open and honest communication, and where you take an active part in the development of our common workplace.
Interested?
The recruitment process is handled by iHeadHunt. If you would like to know more about the job, please contact Malthe Andersen at telephone: +45 60 88 21 26. Please submit your CV as soon as possible to job@iheadhunt.dk, marked "C++ developer/scrum master". Application is not required.
Who is Schilling?
Schilling is the leading supplier in Scandinavia of highly specialised software and know-how to the publishing industry. Keeping in pace with globalisation, we export more than 90% of our new sales.
Schilling A/S was established in 1971 and has a staff of approx. 40. Our vision is clear: We grow publishing – we make the publishing industry grow and, together with our customers, we enhance their business with innovative, turnkey solutions.